Why We're Better
Sure, our dedication to healthy food sets us apart from other caterers. But we stand out for other reasons, too.
Customer Service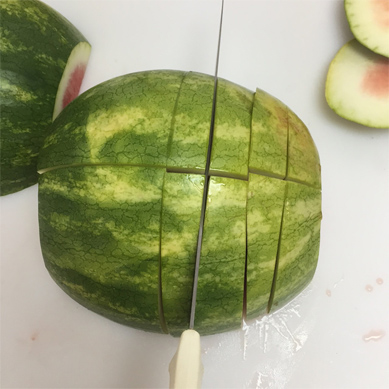 When you call Good Food, it's a family member who answers, and we truly want to meet your needs quickly. All caterers will tell you customer service is a priority. But as a family-owned business since 1979, Good Food stands by that promise. The driver who delivers your food has been instructed to do what it takes to keep you happy. Our philosophy is this: if we don't take care of our customers, someone else will!
Reliable Delivery
In this busy metro area, traffic is unpredictable, so we track all our drivers via GPS on each vehicle. We always know where your food is and when it will arrive. We run a tight ship here at Good Food, and an even tighter schedule. This all helps guarantee reliable delivery for our customers. We're centrally located in Arlington, Virginia, so we can be at the door of nearly every customer within 30 minutes.
Nutrition
A local food analysis company has extensively analyzed our catering menu and recipes. The dietitian in charge of the review gave us a great report, saying:
Upon close review of your lunch program recipes, menus, and nutritional contents, I am pleased to inform you that you have provided a varied meal plan that includes, balance, eye appeal, familiar taste, good portions, and adequate daily intake of nutrients in accordance with the USDA guidelines….and your efforts through providing a nutritious meal plan are very important parts of their young lives."
This nutrient analysis is available for the parents whose children eat our food. If you'd like to see the full analysis, please email us or call 703 527-2095.
A note about recipes – We love to hear from the parents who want to share with us how much their kid love our food, so please let us know. Some of you even ask for the recipes. Our family has developed some of these recipes over decades, so we'd prefer to keep them a secret. Plus, it's almost impossible to translate these huge batches of ingredients into something for a family of four. What would you do with 1,400 pounds of potatoes?!
Food Sourcing
We like seasonal stuff, and we like it local if we can find it. This is what sets us apart from the rest – our dedication to seeking healthier options. We're always looking for local farmers who'd like to do business with us. If you know of one, let us know, too. Here's a few of the local farmers (family-owned!) that supply our fresh produce:
Food Allergies
For children with allergies, we provide all schools with a comprehensive list of foods that should be avoided. Ask your child's school for a copy. If your child's allergy doesn't appear on our list, we'll be happy to talk to you personally about our menu. We don't process any peanut products in our kitchen. Still, some manufacturers, from whom we purchase food, may change their formulas without notice, or produce items with allergens on the same lines. Because we live in an imperfect world, parents of children with life threatening allergies are encouraged not to participate in our food program and should consider sending food from home.