Customer Kudos
It's all about making our customers happy, all the way down to our youngest "customers" – the children. We conduct an annual customer satisfaction survey, and we take the results seriously. Sometimes we need to adjust a recipe or change out a meal that isn't going over well with the wee ones. Overall, our customers are very pleased with our food and our service.
We also really appreciate the kind notes we receive from parents and customers. It means a lot to our family.
My little one is 10 months old, and many of the new solid foods she's trying are from Good Food Company! We keep copies of your monthly menus on our fridge and look forward to checking it to see what's being served the next day. She loves the oatmeal fruit crisp and the turk-a-roni! Great to know that you are a local family owned company. Thanks for providing healthy, nutritious foods for her and all her daycare friends!
I just wanted to say thank you for being such a great resource and providing nutritious food for my children (at Frog Pond Early Learning Center). Just recently I was talking with other parents of young children about the food options at their child care centers and I was struck by how different you guys are. I guess for all this time (4 years) I had taken for granted the wonderful meals you provide. And it is a little shameful to hear your child say, mama, your quiche is not as good as the Good Food Company. Thank you for what you do. I just wanted you to know that we appreciate you providing nutritious and balanced meals for our children. I shudder to think about next year when [my son] goes to kindergarten.
Thank you so much for taking care of us here at Capital Kids, Inc. We have had the unfortunate opportunity to work with several other catering companies in our DC location, as well as in our former VA location. As any business owner, we strive to find the most healthy, affordable meal options for our children.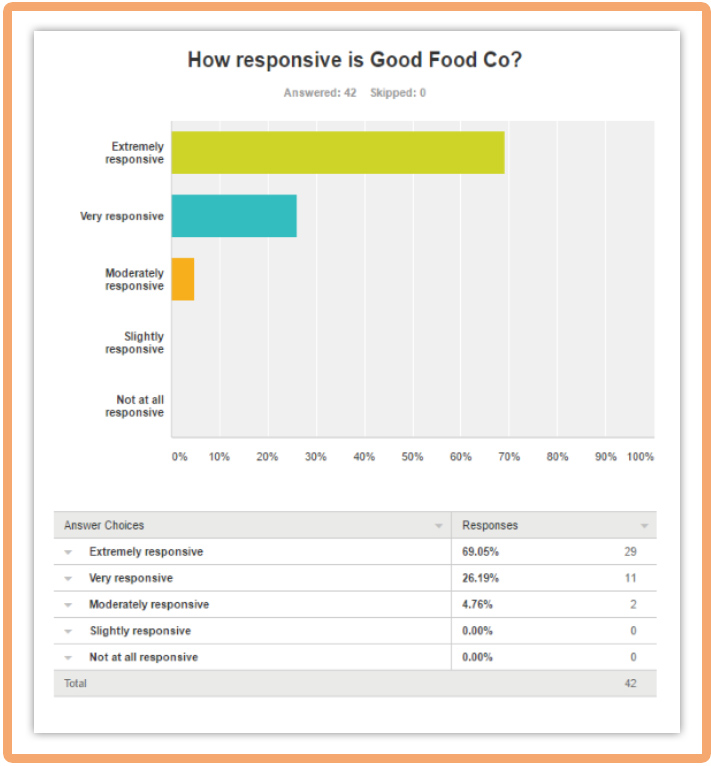 We have had a business relationship with Good Food for over 10 years. When attempting to switch companies, we found that we would always run into serious issues. Each time we ended our contract with the "other companies," we were able to came back to Good Food. Good Food, "accepted our apology," and made a valiant effort in adjusting to accommodate our needs.
Good Food consistently provides hot food at compliant USDA temperatures, during point of service. We are brought fresh fruit daily and most importantly food that the kids like and eat! We found with our other companies the kids were consuming only 50% of the meals.
Whenever we call to speak to Good Food, the staff is always kind and knowledgeable. They have a wonderful person-ability factor. It makes business with them easy to work with. We have chosen to not make any other food company changes as we believe in Good Food and look forward to a lifetime partnership.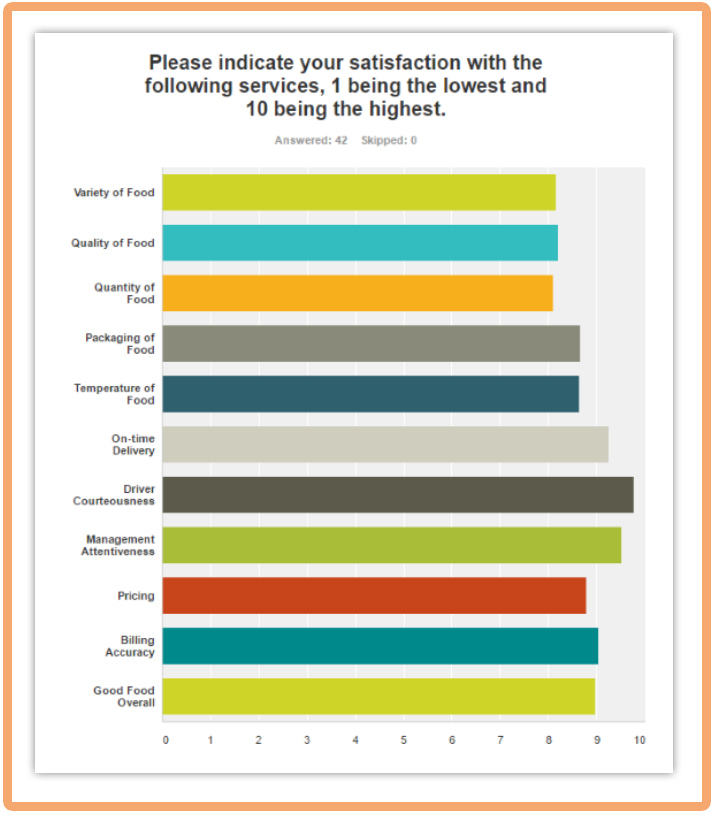 Thanks for all you do each day to keep our children happily well-fed!
LOVE your healthy food!